In order to keep track of To-Do lists on a per-project basis, I've added a body section to the project.ini model and project.html template. It'd displayed as red text at the top of each project page.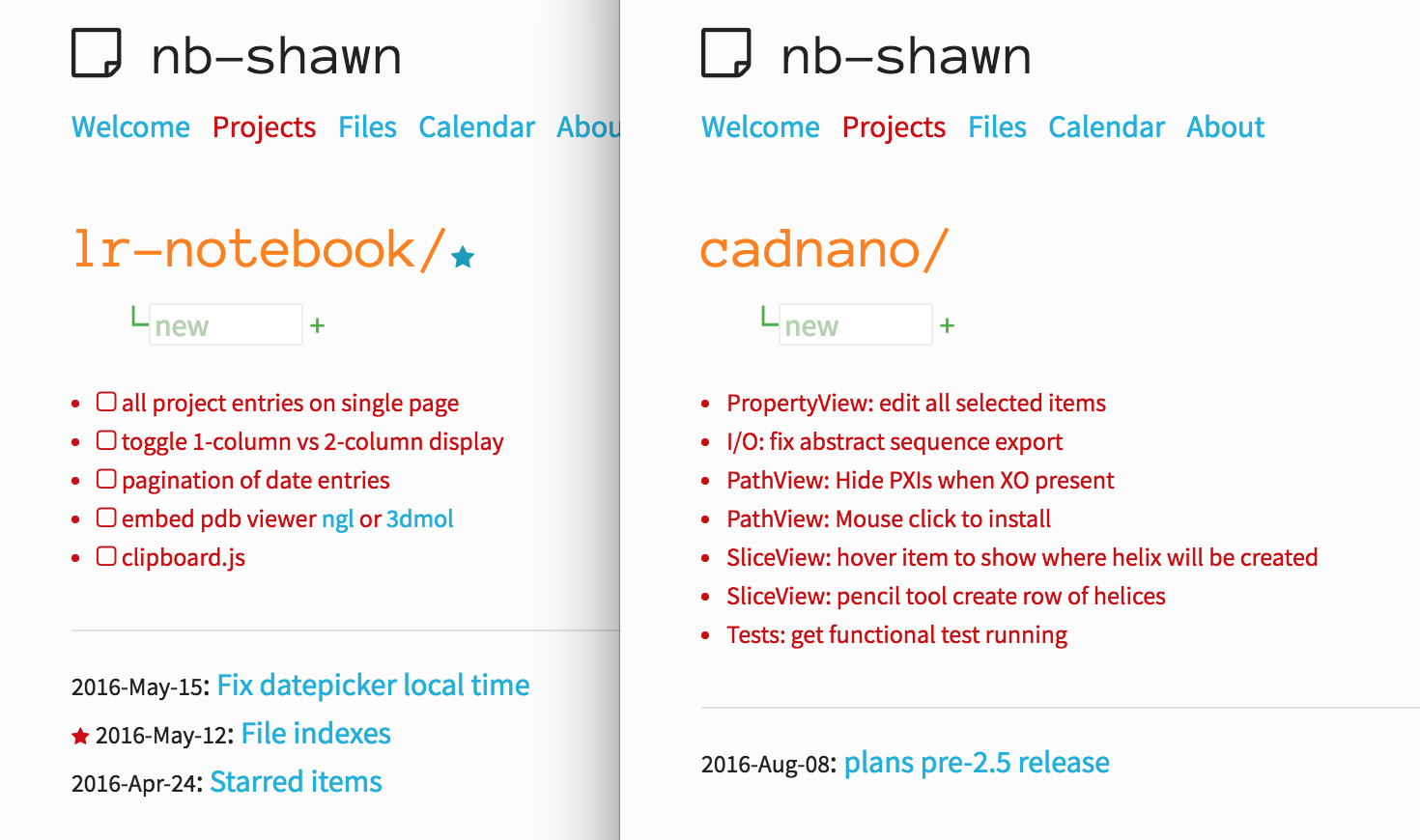 1.png
Future improvements:
update the main index page to display all project to-do lists
add the + button next to a task (i.e. anything in a ul to auto-populate a project entry.